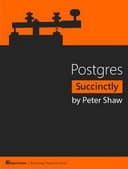 In this free ebook from Syncfusion, author Peter Shaw guides you from installing Postgres, to creating your first database, to using Postgres in a .NET application with ADO .NET and Entity Framework.
Book Description
Topics included: What is Postgres? • why Postgres • a brief history of Postgres • installing Postgres • managing Postgres and taking your first steps • basic SQL • Postgres-specific SQL • PostGIS and using Postgres with .NET.
Download Free PDF / Read Online
Author(s): Peter Shaw
Publisher: Syncfusion Inc.
Published: October 2013
Format(s): PDF, ePub, Mobi(Kindle)
File size: 2.81 MB
Number of pages: 118
Download / View Link(s): PDF, ePub, Mobi