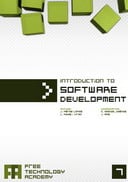 Free eBook "Introduction to Software development" from Free Technology Academy. This ebook is designed for IT specialists and developers that are starting their way in the free software development universe.
Book Description
Free Software is developed with specific collaboration technics and tools that engage and enable world-wide communities. Professionals need to handle different programming technics, languages and develop specific workgroup skills. The programming languages used in this book are C, C++ or Java.
Table of Contents
An introduction to programming
The structured programming
Advanced programming in C. The development of efficient applications
Object oriented programming in C++
Programming in Java
Download Free PDF / Read Online
Author(s): J. Pérez López and L. Ribas i Xirgo.
Format(s): PDF, Docbook
File size: 22.60 MB
Number of pages: 380
Link:
Download.